Mission Statement
The Eastern Washington Opioid Consortium enhances prevention, education and treatment efforts to better address opioid use disorders and promote community wellness, particularly for underserved populations who may have limited literacy and/or English-speaking skills and who may experience cultural and informational isolation
Vision Statement
Rural and underserved populations will be connected to the people, places and resources that enable them to better understand and successfully prevent, manage and/or recover from opioid use disorders, optimizing healthy lives and healthy communities.
Statement of the Problem (The Opioid Epidemic)
Opioid misuse, abuse and addiction have reached epidemic proportions across the United States. Statistics from the Centers for Disease Control and other national clearinghouses of public health data are alarming. The overdose deaths associated with drugs such as heroin and the synthetic fentanyl analogs has been documented at over 70,000 annually. Rural and medically underserved communities have been hit especially hard by the epidemic, including several counties in Washington state. The overdose deaths are in reality just the tip of the iceberg in that there are many more impacts that opioid use disorders have on the individual, the healthcare system and the communities in which they live.
The economic costs (direct and indirect) to the United States are estimated to be over 500 billion dollars annually. Senator Patty Murray used the Washington State statistics indicating that the opioid crisis cost $9 billion in 2016 in treatment, health care expenses, deaths, justice system and lost productivity. The actual cost of deaths related to opioids reached $34 billion from the years 2012-2016. According to the Yakima Health District's representative Lilian Bravo, a member of the Yakima Valley Opioid Consortium, the Greater Columbia Accountable Community of Health (GCACH) had an increase of 13.3% opioid related deaths and 9.8% opioid hospitalizations of Washington State. GCACH is composed of 9 eastern Washington State counties (Yakima. Kittitas, Benton, Franklin, Walla Walla, Columbia, Garfield, Whitman and Asotin).
The sheer number of people seeking treatment for chronic pain and substance use disorders is overwhelming healthcare professionals who are many times ill prepared and ill equipped to manage these challenging chromonic diseases. Resources and coordination of services are also lacking in effective approaches aimed at prevention and early detection/treatment. The heavy stigma associated with these diseases and lack of cultural sensitivity to the most vulnerable populations further impedes efforts to mitigate risk and impact. There are broader substance use disorders, comorbidities and mental health issues that add to the challenges.
Given the aforementioned complexity and wide impact that the opioid crisis is having in Washington state, a broader community-wide based plan needs to be trialed to see if it can result in health-related outcomes and minimize the socioeconomic impact of the disease. A broad consortium of stakeholders is needed to thoughtfully plan and implement a comprehensive strategy aimed at prevention, early intervention and long-term recovery. By trialing some unique and innovative approaches to a targeted population, outcomes measures and rapid modifications (as needed) can be completed in order to determine the impact and cost-effectiveness of the interventions. Assuming positive outcomes, the program could be scaled and tailored to meet the needs of additional communities and counties in Washington state.
Opioid Grant
ESHB1109 provides funds for Northwest Community Education Center Radio KDNA (NCEC/KDNA) to create a radio media campaign and host events which will reach underserved populations, who may have limited literacy and who may experience cultural and informational isolation, in order to address prevention, education, and treatment for opioid use disorder or those at risk for opioid use.
NCEC/KDNA will:
create a radio media campaign to address opioid overdose prevention,
host four workshops on opioid use prevention and treatment, and
host two conferences on opioid use prevention and treatment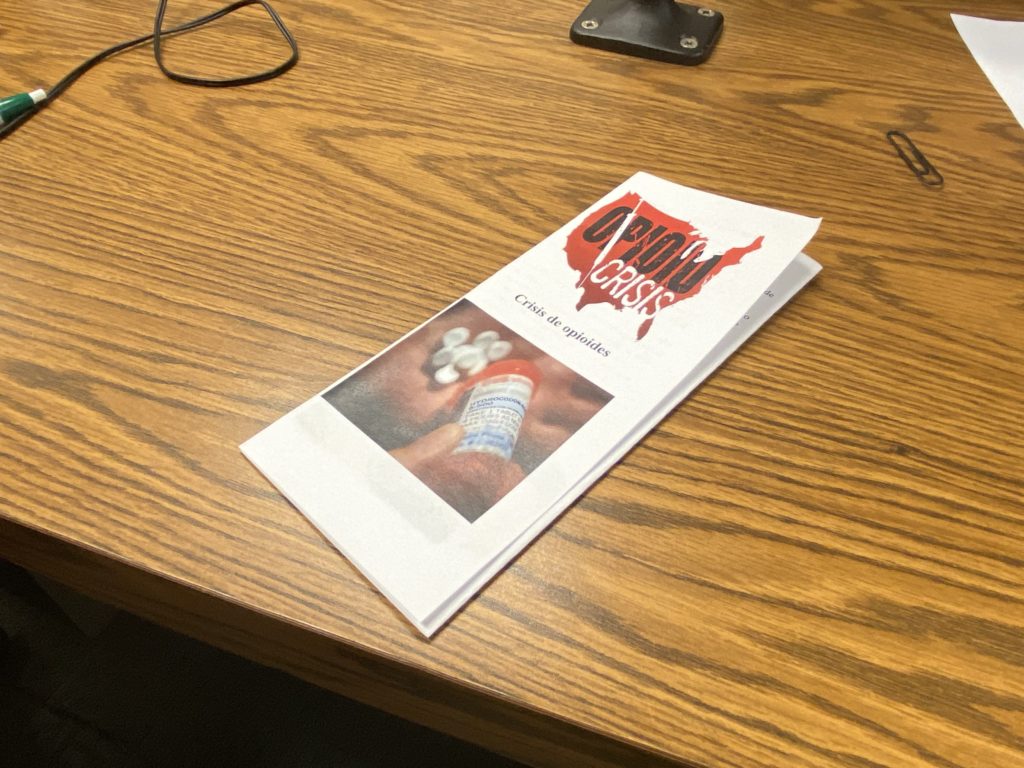 DOH Opioids Radio Programs
| | |
| --- | --- |
| DOH Opioids 3/7/22 | DOH Opioids #5 |
| | |
| DOH Opioids #6 | DOH Opioids #7 |
| | |
| | |
Eastern Washington Opioid Consortium
As the organizer of the consortium, The Northwest Communities Education Center/Radio KDNA (NCEC/KDNA) is well-equipped to lead efforts. NCEC/KDNA is a community based non-profit organization located in the heart of the Yakima Valley. Radio KDNA "Radio Cadena" is a public radio station funded by the Corporation for Public Broadcasting (CPB). The mission of NCEC/KDNA is to direct its efforts as a minority organization in response to the cultural and informational isolation of Hispanic/Latino and other disadvantaged communities. NCEC/KDNA produces quality radio programming to help such communities overcome barriers of literacy, language, discrimination, poverty and illness. In this way, NCEC/KDNA empowers these communities to more fully participate in our multi-ethnic society". In the last 38 years NCEC/KDNA has taken great strides in bringing a variety of social and educational services to the people that live in the Central and Southeastern counties of Washington State and parts of northern Oregon. Radio KDNA consistently reaches a population of 250,000 spread over 9 counties of Washington state that live in mostly rural communities that are largely composed of Hispanic farmworkers and family members.
Through the leadership of NCEC/KDNA, a Yakima Valley Opioid Consortium was form in 2018 with a committed group of 50+ members in which 25 different community-based organizations are represented. It is a regional partnership that seeks to promote healthy, educated choices about drug use and abuse in Yakima County so that we can proudly say opioid use among youth and adults has been eliminated. Representation includes groups on the front lines of the opioid crisis (first responders, law enforcement, etc.), healthcare professionals who provide a range of services around management and relapse prevention, education (K-12 schools and colleges and universities), along with community leaders and businesses.
NCEC/KDNA in partnerships with the EWOC will develop both a Spanish-language (and English-content) public radio media campaign to reach underserved populations with a message of hope, prevention, education and treatment for opioid users or those in danger of making poor choices. Outreach to youth and adults will also take place through our partner agencies, many of whom already have successful prevention and treatment programs. The primary effort of this project is the prevention of opioid use disorders through educational outreach programs, coordination of available resources for prevention and treatment, and the addition of programs that add resilience and safety nets throughout the local communities.
Members
Astria Toppenish Hospital
Community Health Worker Coalition for Migrants and Refugees
Community Prevention and Wellness Coordinator
Coordinated Care
Department of Corrections
Dispute Resolution Center
ESD 105
Granger Police Department
Granger School District
Inspire Development Centers
Kaiser Permanente
Merit Resources
Molina Health Care
Pacific Northwest University
Program Village of Hope
SEAMAR/Northwest Communities Education Center/Radio KDNA
Sunnyside School District
Sunnyside Unidos/Unided
Virginia Mason Memorial
Washington Growers League
Wapato School District
White Swan Community Coalition
Yakima County
Yakima Health District Public Health Partnerships
Yakima Indian Health Services
Yakima Neighborhood Health Services
Yakima Valley Farm Workers Clinics