NCEC/KDNA
SEA MAR
COMMUNITY CENTER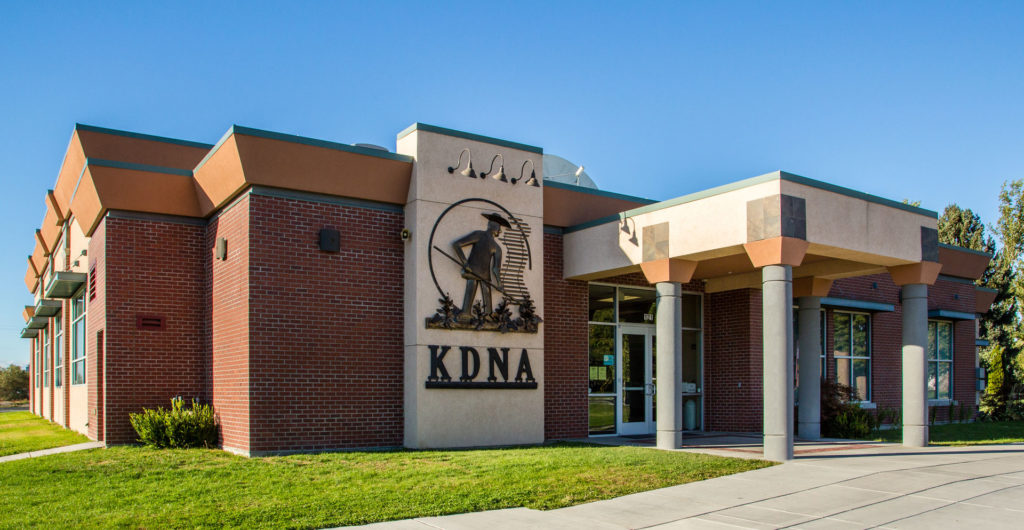 In 1979, Northwest Communities Education Center (NCEC), launched a Spanish language, public radio station in the heart of the Yakima Valley located in Eastern Washington. Broadcasting on a frequency of 91.9 FM with an effective radiated power of 20,000 watts, from studios located in Granger, Washington, the station is governed by a minority Board of Directors representative of its listening community.
Radio KDNA, a community public radio station, went on the air with an educational and informational format. Radio KDNA has been instrumental in educating, informing, mobilizing, motivating and encouraging its listeners to become involved in every aspect of the Valley's culture that affects their lives: health, education, and civic participation; to learn English, to become citizens and to fully understand all the implications of benefits received from schools, state and federal agencies.
The Mission:
KDNA will direct its efforts as a minority public radio station in response to the cultural and informational isolation of Hispanic/Latino and other disadvantaged communities. Radio KDNA will produce quality radio programming to help such communities overcome barriers of literacy, language, discrimination, poverty, and illness. In this way, KDNA will empower these communities to more fully participate in our multiethnic society.
Financial and programmatic background:
The Northwest Communities Education Center (NCEC) is listed in the Guidestar.org database of non-profit organizations and charities. Copies of our annual IRS 990 reports as well as summaries of our activities are available for viewing. Go to Network for Good (click here) and click on "View full report on this organization".
Affiliations and collaborative partnerships
Washington State Public Broadcasting Association
National Federation of Community Broadcasters
Corporation for Public Broadcasting
Satélite Radio Bilingüe
The University of Washington's Office of Educational Partnerships and Learning Technologies
Yakima Valley Farm Workers Clinic
Partnership for Learning