Translate
Listen
FCC Public Files
Information Posts
Vaccine Clinic
Getting Vaccinated is an Act of
Generosity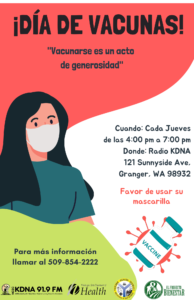 Granger Community Promotional Video
PUBLIC AFFAIRS/AQUI Y ALLA
Listen to our Public Affairs Programs on Aquí & Allá.
Monday- Friday from 4:00 pm to 5:00 pm and Wednesday -Thursday from 5:00 pm to 6:00 pm. 
You can also, participate with your comments and questions by calling at (509) 854-1900.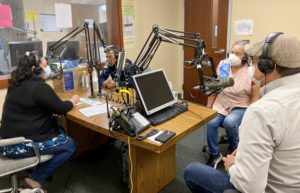 KDNA News
Harassment in Agriculture
Events
There are no upcoming events.
Become A Member