Category:
CAB Members Contact Information
Translate
Listen
FCC Public Files
Information Posts
Vaccine Clinic
Getting Vaccinated is an Act of
Generosity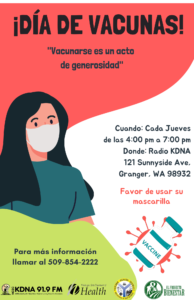 Granger Community Promotional Video
Events
There are no upcoming events.
PUBLIC AFFAIRS/AQUI Y ALLA
Listen to our Public Affairs Programs on Aquí & Allá.
Monday- Friday from 4:00 pm to 5:00 pm and Wednesday -Thursday from 5:00 pm to 6:00 pm. 
You can also, participate with your comments and questions by calling at (509) 854-1900.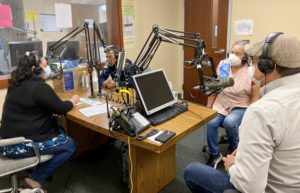 KDNA News
EN ESTE 2022, RADIO CADENA MAS FUERTE QUE NUNCA!!!!  Campaña de Membresia de Radio KDNA del 2 al 6 de Mayo 2022… Click Here Membership Form
Become A Member